Every child deserves a good book.
I was thrilled when we sold out our first print. Considering this was a passion project that I had hoped that family and friends would support, that would've been enough for me. But we went beyond expectations and sold out in just a few months from release. This got me thinking. This must be something that families needed! So I thought about the kids whose loved ones bought the book for them for their birthdays, Christmas, or as a no-occasion addition to their library. Then I thought about the kids who didn't or couldn't.
This pandemic has put a strain on our already less-than-ideal public education system. I thought about the children whose families were greatly affected by the loss of income brought about by the lockdowns. If food was a challenge, what more educational materials? Feeding their stomachs was just as important as feeding their minds.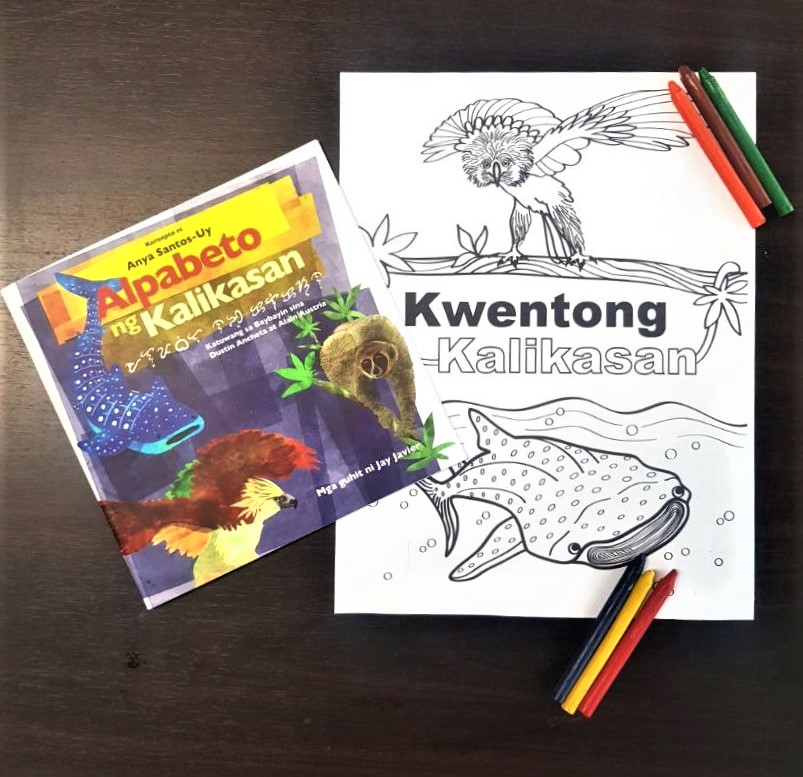 Friends helping friends.
I really wanted to find a way to share our book with a larger audience, with kids from all walks of life! And then I remembered my college friend, Margaux Atayde's non-profit organization, and the work they do through their RecoveREADS program which focuses on literacy for rural, underserved communities. The upside of our current online lives meant that a quick chat and a few Zoom meetings were all it took to get the Kalikasan Kit for Kids Donation Drive off the ground!
What a little good book can do.
It is our hope that this book and learning kit drive will give kids who are deprived of learning materials a sense of wonder at the environment that surrounds them. It's also our hope that it instills a sense of national pride. Finally, we hope that it will help them realize that our environment and culture are worth protecting.
How can you help?
We hope that we've inspired a little sense of charity in you! If you would like to help, you can donate directly using the following accounts:
PayPal – 360 Brand Communications
Paypal.me/alpabetongkalikasan

GCash – Dustin Arnold M. Ancheta
09954997656

UnionBank – Michelle Marie S. Uy
CA 000320024295